Grazing Station Catering Menu
Make it a visual feast! Grazing stations are similar to a buffet tables. They consist of different foods with varying colors, textures and flavors. They are designed for guests to come together, socialize, and share their love for food. In grazing stations, it's common to find charcuterie, artisanal cheeses, dips, vegetables, and more. They can be combined with, but can also be an alternative to sit down dinners, and will not make it any less formal.
Spices of the Sun catering brings people together to share valuable moments with great food and delightful drinks throughout NYC/NJ. Our attentive/detail oriented staff will be there to ensure your event runs smoothly and everyone has a great time. In addition, our charcuterie, skewers and other grazing stations are personalized to suit your event. We will take the stress of the catering and bartending, so you can focus on being the best host to your guests and also enjoying in the fun.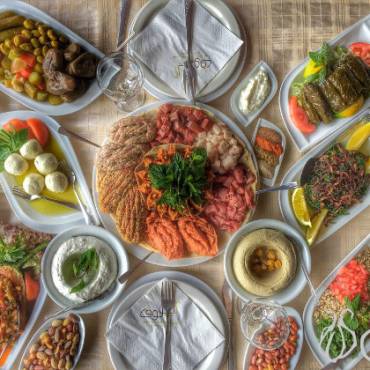 Hummus
Feta with Herbed Olive Oil
Baba Ganoush
Mixed Olives
Tabbouleh
Cucumber Raita
Tortilla Espagnole
Crisp Fresh Baked Herbed Pita Chips
Aged Gouda Cheese
Brie
Maytag Blue
Manchego
Aged Goat Cheese
Pecorino Pepato
Cornichons
Fresh Seedless Grapes
Olives
Dijon Mustard
Flatbread Crackers
Fresh Baguette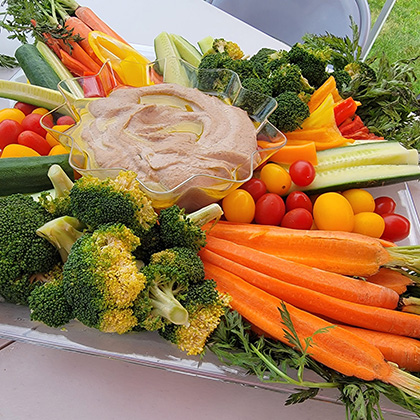 Farmers Market Vegetables Chilled
Mini Cucumbers
Heirloom Broccoli
Fennel Bulbs
Cauliflower
Belgium Endive
Tomatoes & Carrots
Baby Squash
Breakfast Radishes
Celery Fronds
Chive Aioli
Tarragon Aioli
Olive Tapenade (Mustard–Lemon )
Yogurt Herb
Speck
Prosciutto di Parma
Sweet Soppressata
Hot Soppressata
Capocollo
Cracked Sicilian Olives
Pizza Bianca
Almonds
Sesame
Gaeta Olives
Semolina
Rosemary Marinated Mozzarella Pearls
Focaccia
Tomato
Marinated Artichokes
Basil
Sea Salt
Balsamic Reduction