Passed Appetizers Catering Menu
Spices of the Sun events and catering, offer standard and premium passed appetizers/canapes catering services in NYC/NJ. Because of an authentic Caribbean background and the love for infusions, all our food is inspired by cuisines from different parts of the globe, representing the best the city has to offer. Our passed apps are small and bite sized finger foods that will surely impress you and your guests. Our varied menu can fit any dietary requirement. Whether it's gluten-free or vegan, dairy or nut free, we have it all. Count on our flexibility to fit your event needs.
Appetizer Delivery for your amazing event – NYC/NJ!
We'll be delighted to provide you with first-grade, mouth watering passed apps catering services at competitive prices. Easy to eat and delicious, these bite-sized snacks are a crowd-pleaser. The best part is that they don't leave a mess behind. Making them ideal for numerous events such as weddings, birthdays, corporate meetings, fashion events, and much more. Diverse guest list? Don't worry! From vegetarians to seafood lovers, everyone will be delighted by our appetizer catering served in shot glasses, tasting spoons, edible cones and more…
Shrimp cocktail shooters
Baked potato shooters
Grilled cheese & tomato bisque shooters
Tomato soup and grill cheese shooters
Mini brie and arugula grilled cheese
Polenta cakes with goat cheese & guava jam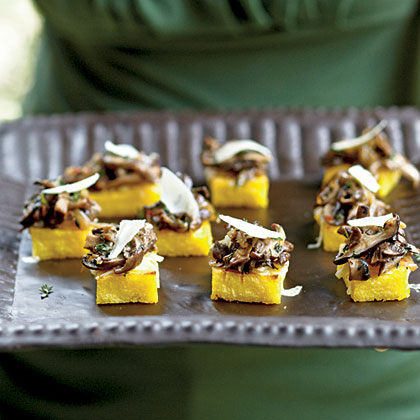 Bhel Puri served in martini glass
French onion-gruyere mini boules
Polenta mushroom canapés
Caviar topped canapés
Watermelon cubes w/ burrata and balsamic vinegar
Tempura green beans with spicy mayo
Mozzarella and spicy roasted tomatoes
Fresh mozzarella and tomatoes
Cheddar cups w/ avocado feta mousse
Beet and orange hummus
Jamaican jerk grill eggplants
Trinbago style pholourie w/ Tamarind sauce
Grilled avocado w/ hummus and tahini
Endives w/ walnut garlic pesto and apples with tarragon and taleggio
Cubed watermelon w/ goat cheese & mint
Grilled brussel sprouts w/ basalmic & apple reduction
Jerk tofu skewers
Mexican street corn fritters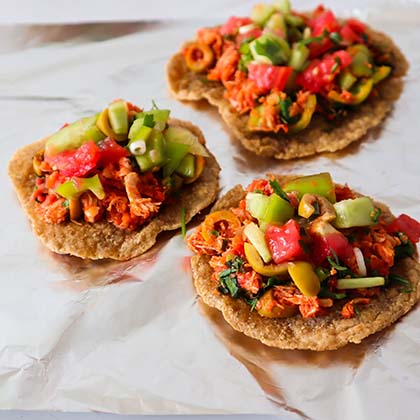 Chicken  tostadas
Jerk chicken meatballs
Empanadas w/ chimichurri dipping sauce
Chicken rolls w/ feta cilantro harissa
Jerk chicken tartlets
Papas Rellenas (jerk chicken stuffed potatoes)
Southern chicken & waffles
Fried honey chicken and buttery biscuits
Morocan chicken skewers w/ mint and harissa yogurt sauce
Asian chicken in wonton cups
Curry chicken puff pastry
Fire cracker chicken meatballs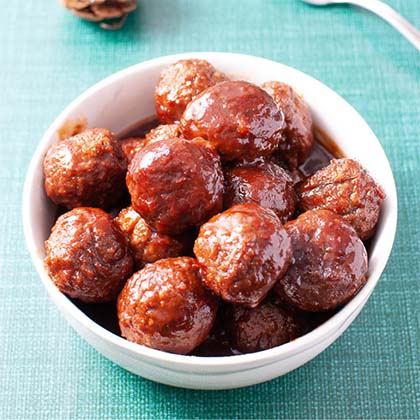 Sweet potato sliders w/brisket
Oven baked meatballs with strawberry jam
Mini shepherd's potpie
Beef tenderloin crostini w/ whipped goat cheese & guava jam
Steak bites w/ blue cheese butter &garlicky chia seeds
Lamb meatballs
Pecorino meatballs
Cumberland sausages & mash w/ Dijon foam on toast
Duck liver parfait w/ fig chutney & sauternes foam on brioche toast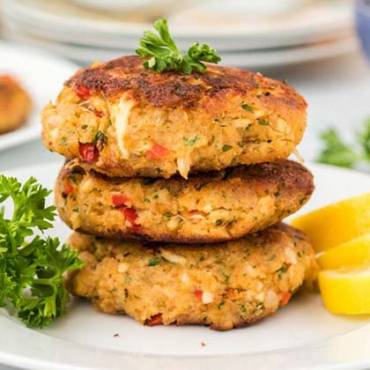 Salmon on mixed greens w/ micro greens
Tuna tartare cones
Crab cakes
Black pepper crusted tuna steak w/ horse radish cream and micro cress
Orange mango shrimp
Crab balls w/ creamcheese
Salmon puff pastry
Cod fish fritters w/ chimichurri mayo dip
Tuna nicoise skewers
Bite Size & Mini Pint Combination
Mini steak bites and mini beer pint
Crispy chicken tostados w/ mini coca cola
Apple goat cheese and walnuts w/ mini wine
Mini potato & cheese balls w/ mini wine
Wagyu & caviar on croutons w/ mini wine
Mini sliders w/ mini coca cola
Goat cheese w/ apricots & bacon between very thin crackers w/ mini shot glass
Mini tacos w/ mini patrons or mini margaritas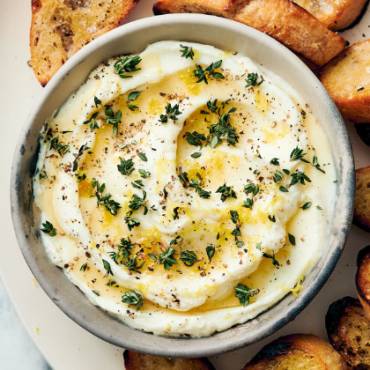 Blue berry goat cheese flatbread
Bread & whipped Ricotta
Pimento croquettes
Baked Honey Brie bites
Sothern Style Devilled eggs
Greek Yogurt cones
Truffle mac & cheese cups
Fig Goat cheese crostini w/ guava jam & prosciutto
Chicken w/ rosemary scented mascarpone & pancetta jam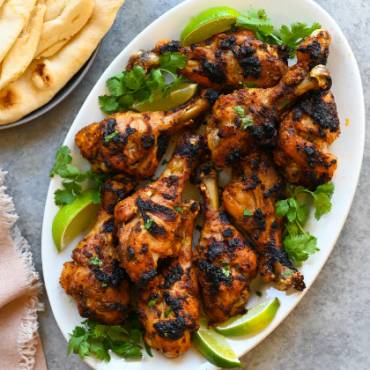 Small Plate Menu / Tapas Style
Choose 3
Citrus salad w/ arugula & ricotta salata
Tandoori chicken  (in kulhads)
Chicken Biryani (in handis)
Cheese corn dogs
Elote Mexican street corn
Short rib w/ smoked yams w/ rosemary brown butter and maple
Curry crusted salmon & five spice pureed carrots w/ arugula and watercress
Jamaican pepper shrimp and grits (in martini glass)
Jerk salmon w/ adobo rice (in martini glass)
Seafood Paella w/ charred adobo chicken shrimp fritters w/ avocado lime mayonanaise
Scallops & chorizo
Crispy avocado wedges w/ crab and shrimp salad