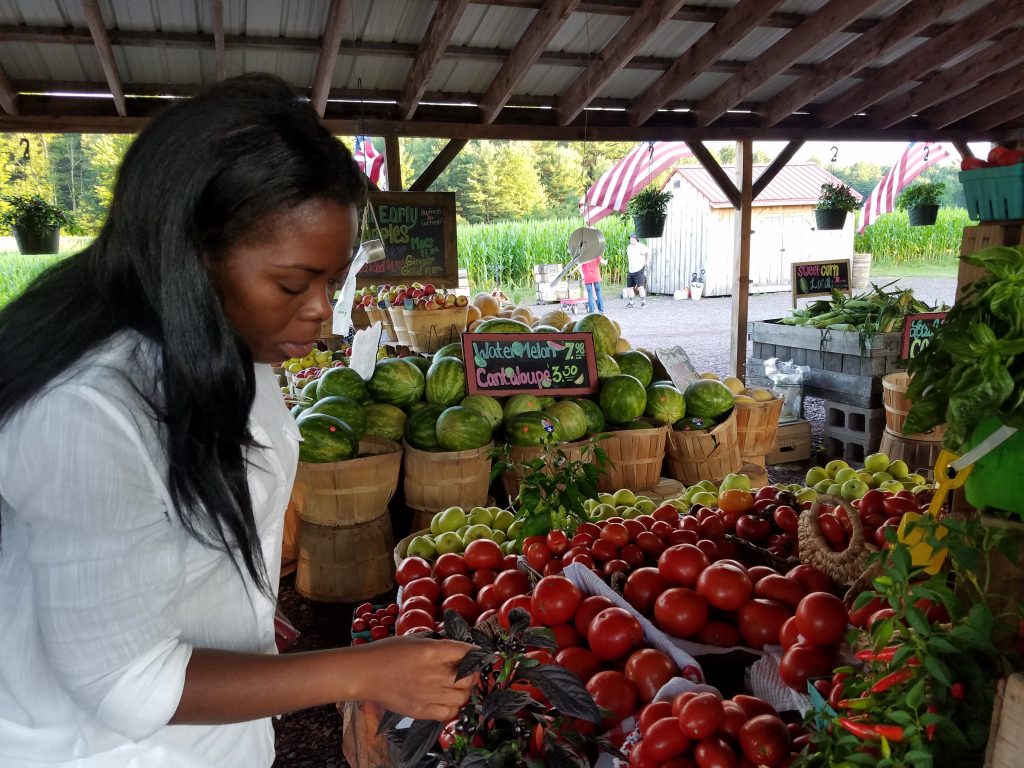 A native of Trinidad and Tobago, Nikisha Williams found her calling to cuisine at a very young age. In the Caribbean, it was commonplace to share large meals with family and friends made from ingredients picked outside your door and seasonal harvest feasts were shared with the entire community. Nikisha learned quickly that good, nourishing food was a blessing meant to be celebrated and she developed a passion for celebrating it.
In her early teens, Nikisha emigrated to the United States and settled in Brooklyn, New York with her family where she continued to cultivate and expand her love for everything culinary. After high school, she received a culinary degree from Star Career Academy and sought out to work in the industry among the very best. In her travels, Nikisha had the privilege to be influenced by top chefs from the Metropolitan area, even working alongside the winner of Top Chef – Season 3, Chef Floyd Cardoz. Reflecting on that experience, Nikisha "learned more about the importance of professionalism and the dedication it takes to create and produce great dishes" than ever before.
After several years in the industry, and so many amazing experiences, the entrepreneurial spirit led Nikisha to set off on her own. Her vision was to create a brand that communicated her Caribbean roots, made family out of everyone she touched, delivered high-quality foods, and celebrated the blessing of good, nourishing food.
Spices of the Sun. Celebrate the blessing of food.